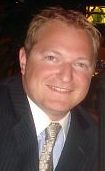 As a local financial professional in the Pocono Mountains I am committed to providing high quality, comprehensive wealth management strategies to business owners and individuals/families.

Partnering with an independent broker dealer, I have the freedom to structure my business in a manner that best serves my clients. I utilize a broker-dealer who provides services that include processing investment business, marketing assistance, practice management, and education. In addition, my broker-dealer holds responsibility for regulatory compliance and adherence to securities laws.
In a profession based on objective advice, true independence offers many choices intended to benefit you, the client. Your choice, of me as an independent financial professional, is the first step in getting unbiased recommendations and impartial guidance based directly on your needs and goals.
Use this calculator to estimate the federal estate taxes that could be due on your estate after you die.

Estimate the annual required distribution from your traditional IRA or former employer's retirement plan after you turn age 70½.

Will you be able to afford nursing home care?

How Long Will Your Funds Last?